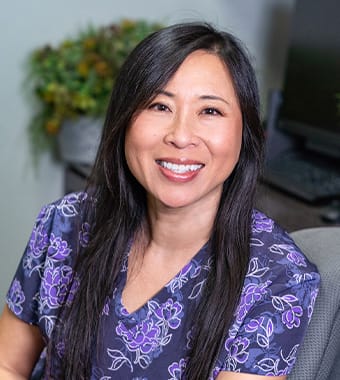 Dr. Nancy Su
Dr. Nancy Su is a General Practitioner who joined Deer Park Animal Hospital in 2005.
Originally from Taiwan, Dr. Su attended National Taiwan University where she studied Entomology and graduated in 1993 with a Bachelor of Science in Agriculture. In 1994, she enrolled in Purdue University's School of Veterinary Medicine where she earned a Doctorate of Veterinary Medicine in 1998.
Her areas of particular professional interest include soft tissue surgery and dermatology.
Dr. Su has a cat named Josie that she adopted while in veterinary school in Indiana and Kiki, which she adopted while living in California. She enjoys spending her free time gardening and spending time with her two young children, Emily and Justin.
New Patients Welcome
Deer Park Animal Hospital is accepting new patients! Our experienced vets are passionate about the health of Suffolk County companion animals. Get in touch today to book your pet's first appointment.