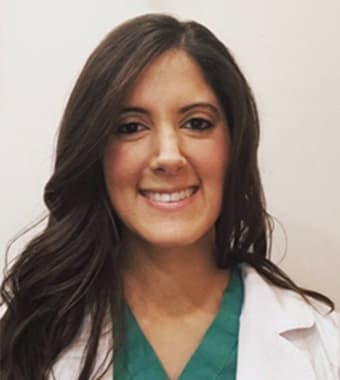 Dr. Laura Parente
Dr. Laura Parente attended college at St. Lawrence University in Upstate New York where she received a Bachelor of Science Degree. While completing her studies in St. Lawrence she received the Beta Beta Beta Outstanding Senior Award in Biology. Dr. Parente was accepted into the Iowa State University Veterinary Medicine program as soon as she graduated from St. Lawrence University.
After graduating from Iowa State University Veterinary Medical school, Dr. Parente went on to complete an intensive Internship at the Veterinary Medical Center of Long Island. While working at VMCLI she learned of the great medicine practiced at Deer Park Animal Hospital and she was welcomed as part of the team of veterinarians in September 2016.
Dr. Parente's interests include spending time with her family and her two dogs Bandit, a German Shepherd, and Cannoli, a rescued Yorkiepoo. She also enjoys traveling, relaxing on the boat and learning how to fish with her husband John.
New Patients Welcome
Deer Park Animal Hospital is accepting new patients! Our experienced vets are passionate about the health of Suffolk County companion animals. Get in touch today to book your pet's first appointment.